DO NOT MISS OUT ON BUSINESS OPPORTUNITIES
MyBank is a solution that allows you
to accept online payments via irrevocable bank
transfer and real-time confirmation.
TAKE ADVANTAGE OF ALL THE BENEFITS OF AN ONLINE IRREVOCABLE AND IMMEDIATE BANK TRANSFER
MyBank payments consist of a bank transfer via your customers' bank account. The transfer is irrevocable (unlike standard bank transfers, where customers can still cancel the payment after having processed it), it is made via a pre-filled form and provides both your customers and yourself a real-time confirmation.

PROCESS ORDERS AND PROVIDE SERVICES STRAIGHT AWAY
Both your customers and yourself will receive real-time confirmation of the completed transaction. Thanks to the certainty of payment, orders can be processed and services provided in a timely manner. Logistics is optimised and waiting times for customers are reduced with boosted mutual satisfaction.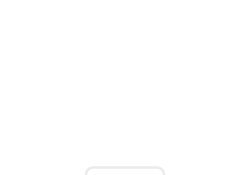 BENEFIT FROM 100% AUTOMATIC RECONCILIATION AND OPTIMISE CASH FLOW
MyBank re-designs business processes and offers 100% automatic reconciliation.
Thanks to the payment information already available on the pre-filled bank transfer form that customers only have to approve, order details and amounts are never confused. This is a feature that your administration team will particularly appreciate. Furthermore, the immediate collection minimise credit risks.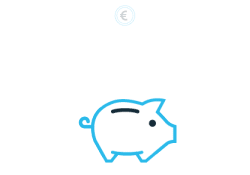 BOOST WEBSITE CONVERSIONS AND AVERAGE ORDER VALUE
Your customers will pay directly form their bank account, with no need to retrieve their IBAN numbers or further codes. This will result in increased conversions and higher AOVs as they will not incur any credit card amount limit issues.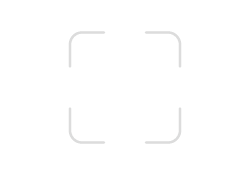 AVOID FRAUDS AND CHARGEBACKS
MyBank transactions are extremely secure as buyers' data authenticity checks are made by banks through strong customer authentication systems. This dramatically minimises any fraud-related risks while reducing both investments for possible controversy resolutions and chargeback fees.

KEEP YOUR CUSTOMERS' DATA SAFE
MyBank enables payment collection with no third-party customers' sensitive data sharing. Customer data security is enhanced and your business is more easily GDPR-compliant.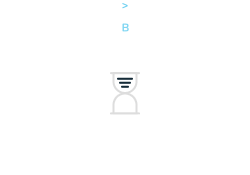 A SOLUTION PROVIDING COMPLIANCE WITH PSD2, GDPR AND AML EUROPEAN DIRECTIVES
MyBank is compliant to EU PSD2, GDPR and AML Directives.
Its sophisticated architecture, up to date secure web standards and protocols are certified by Fraunhofer Institute, a leading institution in application-oriented research and development, continuously reviews MyBank security in order to assure security compliance and reduce risks to a minimum.
My

Bank

IMPLEMENTATION IS SIMPLE AND COST-EFFECTIVE
MYBANK CAN BE EASILY INTEGRATED ON ANY E-COMMERCE WEBSITE
Only a few small website integrations are needed
to have MyBank implemented on your e-commerce website.
My

Bank

, BENEFITS FOR ALL TYPES OF BUSINESSES
MyBank is the perfect payment solution for B2C and B2B businesses of any type and size. MyBank provides a smart solution for online payments throughout Europe without the amount limits of credit cards.
MyBank offers also to Public Administration entities an effective solution for the collection of fees and taxes as well as a secure citizens' identity authentication tool.
THE SUCCESS STORIES OF MERCHANTS THAT ALREADY ACCEPT

My

Bank

PAYMENTS
Discover some of the businesses that have chosen MyBank for their website payments to greatly improve their processes, in both B2B and B2C.
FIND MYBANK MERCHANT
FIND

THE BEST SOLUTION

FOR YOUR BUSINESS
ACCEPT PAYMENTS FROM YOUR WEBSITE
Integrate MyBank on the payment page of your e-commerce website and add a useful and efficient alternative payment method. Whatever your business is, MyBank offers you a payment tool to meet your needs and those of your customers. By accepting MyBank payments on your website, your will allow customers to pay with an immediate bank transfer with no amount limits, directly from their online banking.
ACCEPT PAYMENTS VIA EMAIL
MyBank allows secure and immediate online payment collection also to businesses with no ecommerce or online presence. Thanks to the solutions made available by participating banks, it is possible to activate easy payments via email or sms. This options enables online payments for orders collected over the telephone, in person, in store or for overdue invoices reminders. Your customer will be able to pay from their online banking via an immediate bank transfer with no amount limits.
HOW MUCH DOES
MyBank

COST AND HOW TO ACTIVATE IT?
MyBank services are provided directly by participating banks and PSPs.
Should you wish to learn more on how to activate the MyBank payment button on your website or how to accept payments by link, we kindly invite you to get in contact with one of the participating banks.