21 Feb

FLOOR TO OUR MERCHANTS: SFERA UFFICIO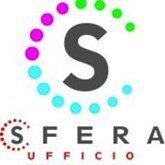 What makes your business remarkable?
Both channels: SferaUfficio is an online B2C shop, with a list of products ranging from amateurs to expert professionals, with the most affordable prices on the market.
SferaTrade operates into the Business-to-Business professional photography industry for retailers.
What obstacles have you encountered on your path?
The e-commerce world is constantly evolving, which brings new opportunities but also brings continuous obstacles. Therefore, it is not possible to stop even for a moment, if you want to keep up with the needs of customers and the market.
Who are your main competitors (if any)?
The main online electronics and photography shops.
Which web-marketing tools do you use to promote your activity online?
The continuous presence online with a very large catalogue and the desire to satisfy all customers. on top of selling directly through our e-commerce site, we are present in many price comparison engines, including Trovaprezzi and Idealo, and marketplaces such as Ebay, which contribute to increasing our visibility. The added value of Sfera Ufficio resides in the customer reviews and in our post-sales customer assistance, which guarantees the security of the purchase.
Do you register any transactions peak during the year? Are some periods more crucial than others?
With Black Friday and Christmas, the best times are obviously November and December for the electronics industry.
Why did you choose MyBank and how this solution perfectly match with your digital strategy?
MyBank is provided through Gestpay, the payment gateway solution part of Banca Sella Group. The products of Banca Sella have been known for years in the world of web and online payments, and also customers are aware of this.
Adding MyBank to the payment solutions offered on Sfera Ufficio website was a winning choice that helped us acquire new market shares and increase the average purchase value. With MyBank we have also recorded transactions exceeding €3,500 per transaction, a value that is above the average for a B2C site.
How would you describe MyBank in 3 slogans?
1) A fast payment method to purchase with comfort.
2) The right product to retain customers.
3) The new payment method that we were waiting for.
Is MyBank appreciated by your customers and why?
Much appreciated! By giving our customers the opportunity to pay with MyBank – and therefore directly from online banking during the purchase, we are also giving them the opportunity to receive products in very short time: the immediate confirmation provided by MyBank – both for the issuer and for the receiver of the transfer – allows us to optimize shipping times and therefore to increase the satisfaction of our customers!